LG to unveil new 3D Sound Home Theater systems at CES 2012 with 3D Sound Zooming technology

LG is introducing four new home theater systems at this year's CES, equipped with LG's latest 3D sound technology. By combining its 3D Home Theater Systems with LG's Cinema 3D Smart TVs, LG aims to solidify its position as the leader in 3D home entertainment. Of the four new 3D Sound Home Theater models scheduled for launch during the first half of 2012, the BH9420PW will be the first to be unveiled at CES 2012. The BH9420PW incorporates LG's very own 3D Sound Zooming technology, which constantly synchronizes sound output with the location and movement of the on-screen 3D images on a Cinema 3D Smart TV.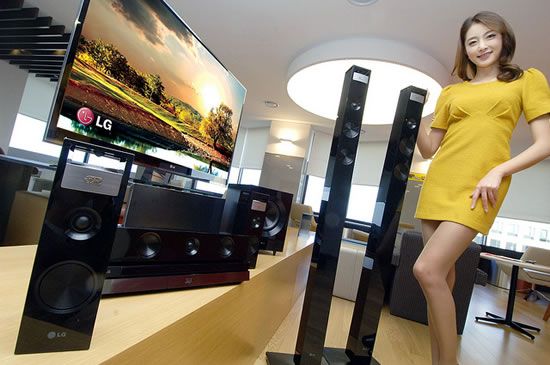 In turn, 3D Sound Zooming plunges the viewer into the middle of the action, as the events that unfold on their 3D TVs immerse and surround the viewers as both images and sound in real 3D. 3D Sound Zooming is capable of generating variety of depth in sound based on a complex algorithm that analyzes the varying depth of numerous on-screen objects displayed on the 3D TV.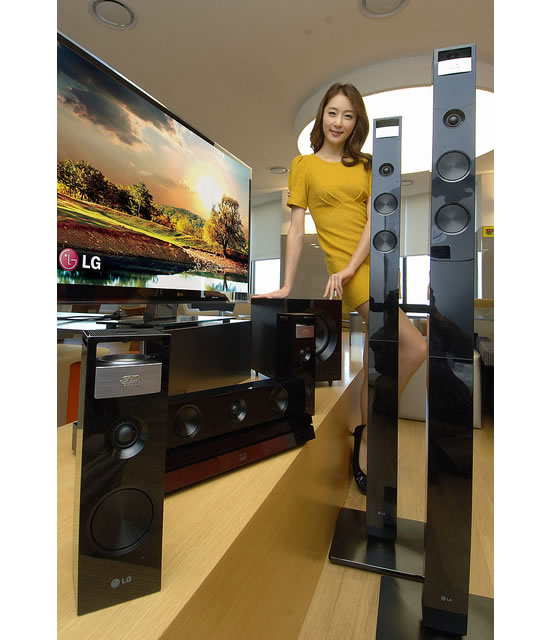 Such immersive 3D sound quality is enhanced further by the BH9420PW's 9.1 speaker system, which adds four Upright 3D Speakers to the 5.1 channels of a conventional home theater system. A 360º Reflector inside each of the Upright 3D Speakers reflects sound in all directions, creating acoustics as rich as those in a concert hall. The LG BH9420PW will hit stores in March 2012.
---
---
---