Lighting in the Nissan booth at Eco-Products 2012 will be powered through the LEAF to Home system
Nissan today announced the exhibition overview for Japan's largest environmental exhibition to take place at Tokyo Big Sight from December 13 – 15, 2012- Eco-Products 2012. Nissan's booth will be a place to experience, view displays and presentations on how electric vehicles (EVs) contribute to the energy issues of society by focusing on electric supply technology that utilizes batteries of EVs. The promotion of zero-emission vehicles is one of the pillars of Nissan Green Program 2016 (NGP 2016), Nissan's mid-term comprehensive environmental action plan. The lighting in the Nissan booth during the exhibition will be powered through the LEAF to Home system that utilizes the stored electricity in the battery of Nissan LEAF to power lighting, which contributes to shifting the peak usage hours of electricity demand during the day.



Electric Power Supply System LEAF to Home is the world's first system that supplies electricity stored in the large capacity battery used for driving, to conventional homes. The electric power stored in the Nissan LEAF contributes to electricity consumption during peak shifts. It can also be used as a backup energy source for black outs and emergency situations.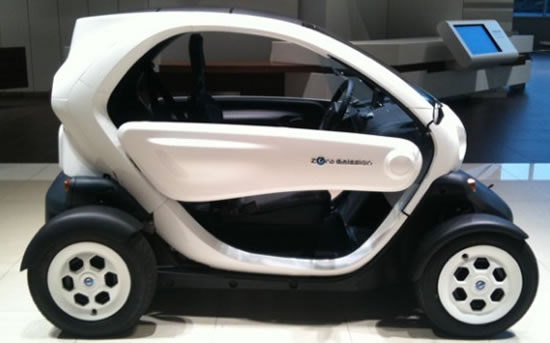 Nissan New Mobility Concept is a 100% electric vehicle that was developed in response to rising numbers of senior citizens and single-member households, along with increasing use of automobiles for short-distance trips by up to two people. Nissan is providing a Nissan LEAF for the eco-car test ride experience program that is held by the organizer of this event.
---
---
---