Mitsubishi Heavy Industries Group to deliver Japan's First Systems for Automated Valet Parking and Automated Transportation of Finished Vehicles
Two Mitsubishi Heavy Industries Group companies have reached an agreement with Stanley Robotics, a French venture-backed company, on joint development of Japan's first business in advanced autonomous handling robots enabling automated valet parking service and automated transportation of finished vehicles. Stanley Robotics is a startup offering the world's first automated valet parking systems employing autonomous handling robots, with systems already in operation at airports in France and the UK.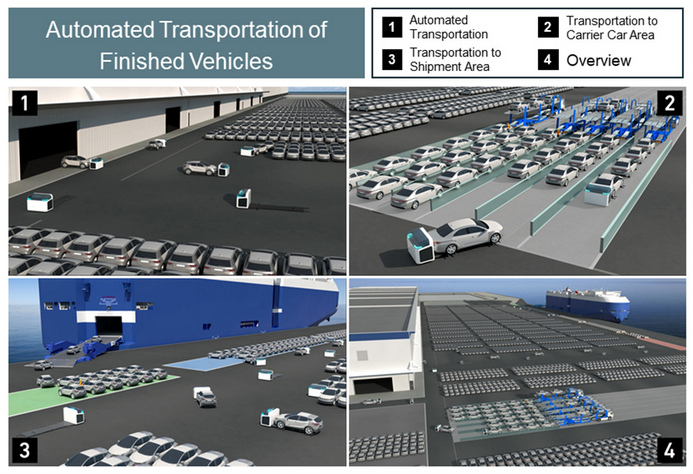 Use of autonomous handling robots offers a number of significant benefits: greater convenience for users of large car parks, relief from manpower shortages in the transportation of finished vehicles at car manufacturing sites, 24/7 operation, reduced carbon emissions, etc. By combining Stanley Robotics' autonomous handling robots with MHI Group's accumulated expertise in mechanical parking garages, traffic flow management systems, and unmanned system surveillance/management systems, services will be provided matching diverse customer needs.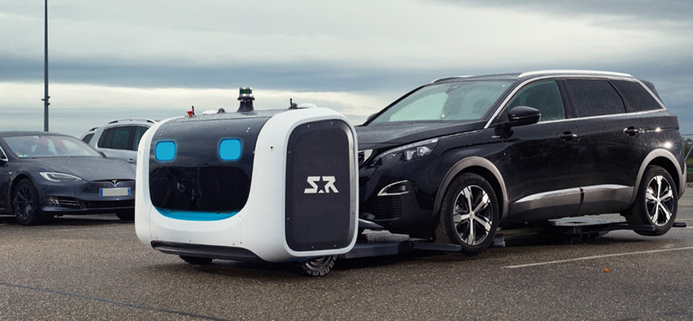 Ahead of full-scale adoption of highly automated driving systems, provision of automated valet parking services by autonomous handling robots enables efficient use of limited garage space at shopping malls, commercial complexes, amusement parks, etc. Drivers stand to benefit from significantly enhanced convenience, freed from the stress of searching for a parking space or parking far from their destination. Automated systems engineered to transport finished vehicles enable 24/7 operation at car factories, port facilities, motor pools, etc., relieving shortages of skilled drivers and providing safe vehicle transport at low cost.
---
---
---