Nissan announces the launch of the all-new Nissan Teana
Nissan today announced the launch of the all-new Nissan Teana, which goes on sale on February 5, 2014 at Nissan dealers throughout Japan. The new Teana is developed as a global model with an annual sales target of over 600,000 units in more than 120 countries, including Japan, U.S. and China. Like its predecessors, the new Teana possesses a high-quality premium look. For this generation, the designers gave the exterior a shot of adrenaline, making it look sportier and more vibrant by way of a wider, more aggressive stance.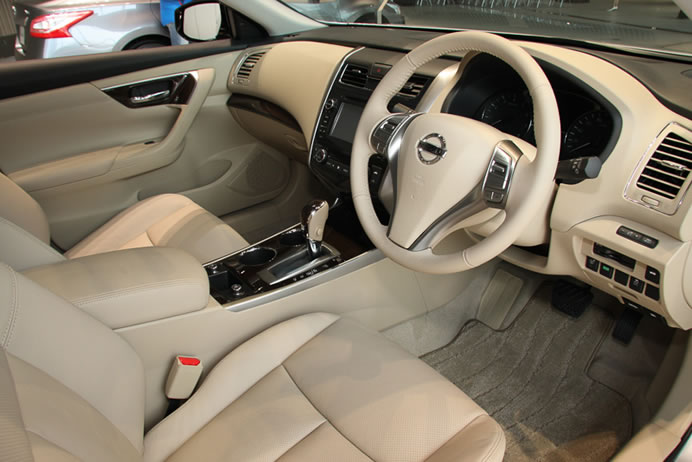 The third-generation Teana inherits the concept of Omotenashi (hospitality) from its predecessor. The cabin is highlighted by a distinct character line that stretches from the instrument panel to the door trim, reminiscent of a majestic bird with its wings spread out. The new front seat design features "Spinal Support Technology," which greatly improves passenger comfort. The driver is assured of the ideal driving position, thanks to enhanced seat adjustability, a telescopic and tilting steering wheel and the easy-to-use placement of the shift handle.


The new Teana provides even the most ardent driving enthusiast with a high level of performance. An all new multi-link rear suspension system delivers excellent turn-in response, supple ride quality and improved overall handling, giving the driver a sense of adventure and security. The Active Trace Control refines handling through all variety of corners by minimizing steering corrections. Vibration and noise, such as wind noise, are reduced by enhanced body rigidity, optimized exhaust mount, a change of the engine mount material and optimized shape of door mirrors.


Providing the power is a new QR25 engine that comes mated to Nissan's XTRONIC CVT. The two combine to deliver excellent acceleration off the line, as well as an ample supply of low- and mid-range torque, handy when overtaking slower vehicles. And thanks in part to revised ratios of the XTRONIC CVT; the new Teana also excels in fuel economy (14.4km/L). Intelligent Key-linked Auto Driving Position Seat automatically adjusts seat and side mirrors to the specific driver based on information input by individual key.


The Teana offers a suite of innovative safety and convenience features. It features crash avoidance support technologies inspired by Nissan's renowned Safety Shield technologies, including the acclaimed Around View Monitor (AVM) with Moving Object Detection (MOD). Additionally, Blind Spot Warning (BSW) and "Lane Departure Warning (LDW) systems are available, helping drivers have a safer and more comfortable driving experience.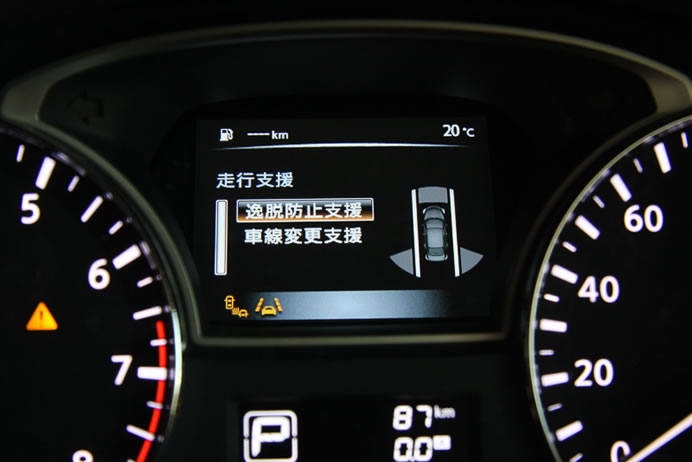 Highly visible Advanced Drive Assist Display offers navigation and controls for the in-car entertainment system, as well as status information for the car's numerous safety features and an ECO meter to let drivers know when they are driving in an environmentally conscious manner. With a sales target of 520 units / month, Nissan Teana will be launched in Japan on February 8th. The price range is 2,429,700 yen (23,210)to 3,045,000 yen ($29,088), including consumption tax in Japan.

---
---
---