Olympus Announces OM-D E-M5 II camera with World's Most Sophisticated Image Stabilization
Olympus today announced an exceptional high-resolution still and advanced motion picture hybrid with the new OM-D E-M5 Mark II. This advanced interchangeable-lens camera features a compact dustproof, splashproof body, with a familiar, premium design. Packed with 5-axis image stabilization, a 40-megapixel high-resolution shot mode, sophisticated, stunning HD video, integrated Wi-Fi and a variable-angle 3-inch touchscreen, the OM-D E-M5 Mark II makes it easy to get the shot you need, every time.


The easy-to-use 2.36 million dot, super-large, high-definition electronic viewfinder has a field of view of 100%, and a viewfinder magnification of 1.48x. The camera is equipped with Adaptive Brightness Technology, which automatically adjusts the backlight brightness in accordance with environmental lighting. The new LV Boost II is convenient for shooting stars, and Creative Control provides complete freedom of control over color, tone, focus, and aspect ratio.

The 1/8000 mechanical shutter allows photographers to shoot using a large aperture for maximum bokeh, even in bright, daylight conditions. Users can capture RAW images at up to 10 fps with S-AF, or 5 fps with C-AF tracking enabled. The 81-point Fast AF provides an expanded focus area, with unparalleled speed, while Small Target AF allows users to focus on small areas across the entire frame.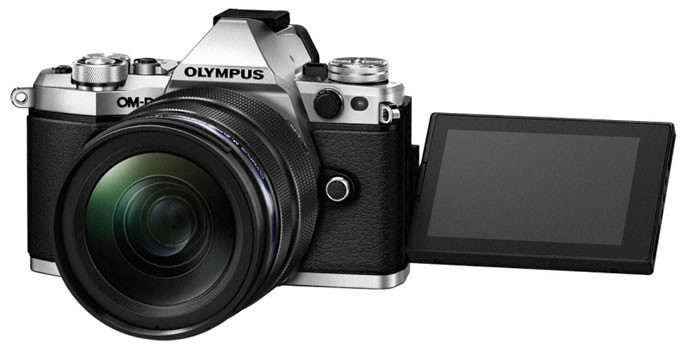 The OM-D E-M5 Mark II's advanced video features enable photographers to capture cinema-quality movies from the palm of their hand. The OM-D E-M5 Mark II captures 1080p video at up to a 60p frame rate with up to 77 Mbps high bit-rate recording possible at the 30p setting. Additionally, the OM-D E-M5 Mark II supports 50p, 30p (29.97p), 25p and 24p (23.98p) frame rates, making it easy to blend footage captured using other camera systems. An integrated microphone jack supports external audio input, while a headphone jack positioned in the HLD-8G External Grip enables real-time audio monitoring.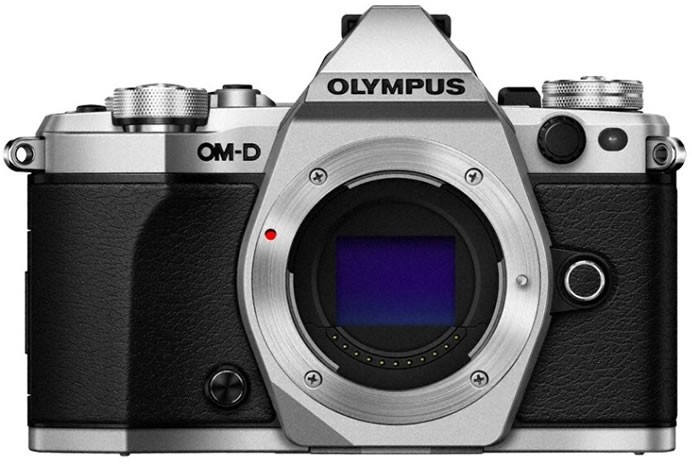 The OM-D E-M5 Mark II features a dustproof, splashproof body, that, when properly sealed and paired with select M.ZUIKO DIGITAL lenses, can even be used in the rain. Olympus' renowned Supersonic Wave Filter technology uses super high speed frequency movement to "shake" any dust or debris off the sensor, eliminating dust marks that irreparably spoil images. The OM-D E-M5 Mark II includes integrated Wi-Fi, enabling remote shooting, geotagging and easy image sharing using the Olympus Image Share app on an Android or iOS smartphone or tablet.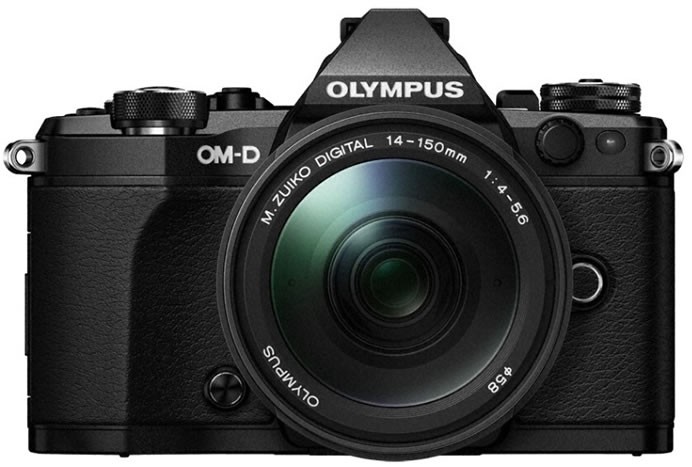 The OM-D E-M5 Mark II is available in two body colors: a luxurious black with texture casting, and bright, gorgeous silver. The camera includes machined metal dials, an extended grip and a lowered center of gravity that makes the OM-D E-M5 Mark II comfortable to hold in a variety of positions. The camera (body only) weighs just 417 grams, making it one of the lightest models in its class. The Olympus OM-D E-M5 Mark II will be available in February 2015 for an estimated Street Price of $1,099.99(Body only in Black or Silver).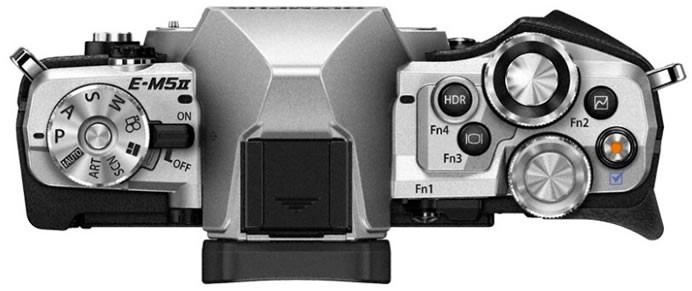 ---
---
---