Olympus E-P1- digital era's next generation Olympus Pen has arrived

When Olympus launched the legendary Pen series of cameras in 1959, this bold and revolutionary achievement rewrote the history of photography. Designed by renowned style guru Yoshihisa Maitani, the Pen represented the perfect marriage of simplicity, style and performance. Five decades later the Olympus passion for innovation is still setting the pace. With the release of the Olympus E-P1, the digital era's next generation Olympus Pen has arrived: mirrors are no longer a necessary component for digital cameras with interchangeable lenses. The first groundbreaking Olympus Micro Four Thirds model impresses with its incredibly small size, retro style, and ease of use – without giving up any of the benefits of D-SLR quality.


A stylish metal finish and the optional FL-14 flash give the camera a retro-look reminiscent of the classic Olympus Pen F. Through its compactness and usability this legendary camera became one of the most popular and revolutionary products in the history of photography.


To guarantee a wide range of shooting styles, the new model is compatible with all Micro Four Thirds lenses and, via an adapter, the full range of existing Four Thirds lenses. Adapters are also available for OM lenses and those made by other manufacturers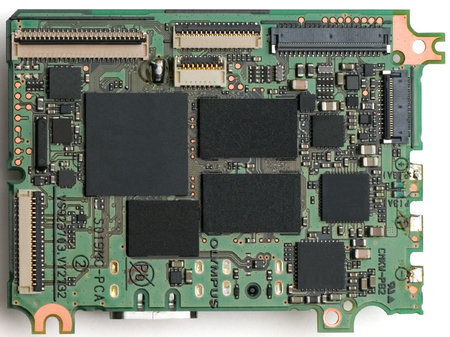 For unbeatable precision, a 12.3 Megapixel Live MOS sensor and the Olympus Pen E-P1's new TruePic V image processor ensure all your precious memories are saved as crisp and clear images or movies. The new processing engine guarantees ultra-high processing speeds as well as professional image quality at up to an incredible ISO 6400. It also enables the application of Art Filters to both movies and still images.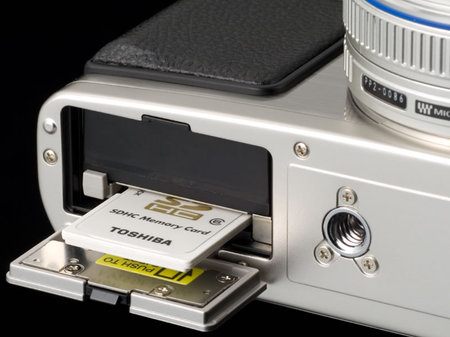 The newly developed Live Control interface ensures effortless operation: it is incredibly easy to use and the effects of selected functions can be viewed immediately on the 7.6cm/3.0" HyperCrystal LCD. In addition to easy focusing for sharp and crisp shots, an intelligent i-Auto option also allows the camera to automatically adjust to six common scene modes such as portrait, landscape and night.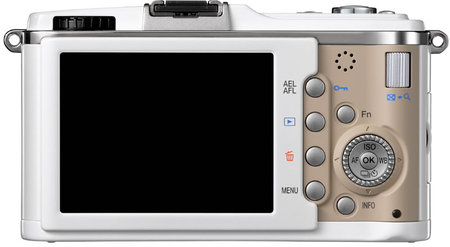 To match its high-end look, the Olympus E-P1 has been fitted with the latest innovative Olympus technologies to deliver D-SLR quality images. In addition to in-camera image stabilisation, it is accompanied by the first Olympus interchangeable lenses specially designed for the new Micro Four Thirds format: the M. ZUIKO DIGITAL 17mm 1:2.8 Pancake (34mm) and M. ZUIKO DIGITAL ED 14-42mm 1:3.5-5.6 (28-84mm) lenses.


Olympus Pen E-P1 records up to an incredible 5 minutes of high-resolution HD (1280x720p) at 30fps in one single shot. You'll never miss a crucial moment – from the highlight of the party to that flashed smile on the catwalk. Movies can be recorded and played back in AVI format, at both standard 4:3 and wide screen 16:9 aspect ratios.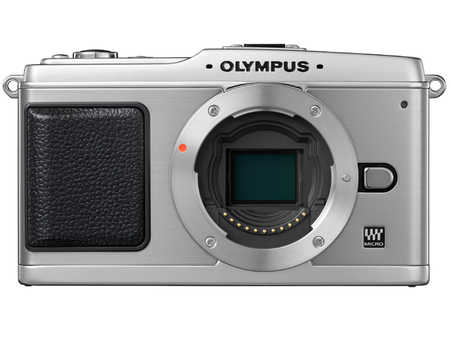 A must have for style hounds and those seeking unbeatable performance without the weight and clumsiness of traditional D-SLRs, the Olympus Pen E-P1 is available in two stylish options: silver or white. The new model and its two accompanying Micro Four Thirds lenses will hit stores in July 2009.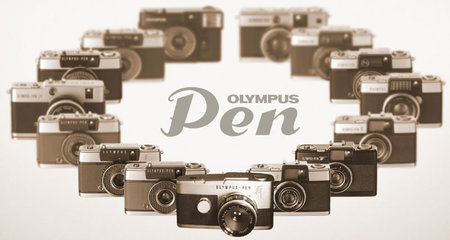 ---
---
---