Osram LEDsBIKE bicycle lights provide ideal light for every kind of cycling
The three LED bicycle headlights from Osram‑ the LEDsBIKE FX70, FX35 and FX10 ‑ provide the ideal light for every kind of cycling: With a special low-beam function and four brightness levels between 10 and 70 lux, the LEDsBIKE FX70 boasts the most intense illuminance, making it a good partner on long treks, rough trails and dark roads. As in a car, the bicycle front light has a daytime running light for enhanced visibility during the day, and a brightness sensor that automatically activates the light as soon as it gets dark.


Another practical feature: the built-in lithium-ion battery can be recharged with a USB charger. At just 68 grams, the extremely lightweight and compact LEDsBIKE FX35 front light has three different settings from 12 to 35 lux, including a blink mode, making it the perfect companion for offroad cycling tours.

The third bicycle light, the LEDsBIKE FX10, is ideally suited to occasional cyclists in nighttime urban traffic. The illuminance of 10 lux is more than sufficient for riders to see and be seen. Designed as a multifunctional light, the LEDsBIKE FX10 also is easy to remove and use as a flashlight, for example when locking up your bike at night in a dark corner.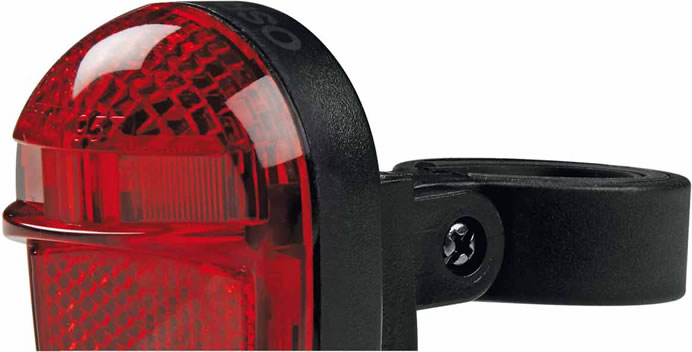 To ensure good visibility from the rear, the LEDsBIKE RX2 rear light rounds out this line of bicycle lights from OSRAM. The red rear light lasts up to 36 hours, ensuring that other traffic participants can see a cyclist at distances of up to 1,000 meters. The new bicycle lights will be available as of July in cycle shops and DIY stores.
---
---
---