Panasonic LUMIX DMC-GX7-the ultimate DSLM Camera in Premium Flat Body announced

Panasonic today announced a new addition of LUMIX G Digital Single Lens Mirrorless (DSLM) Camera DMC-GX7 featuring high photographic performance and sleek design with tiltable LVF (Live View Finder) that satisfies advanced photographers.The DMC-GX7 incorporates high speed response desired for the Digital Single Lens Mirrorless camera, taking only approx. 0.5 second to get ready to shoot after startup. The compatibility with the UHS-I (Ultra High Speed I) SDXC/SDHC Memory Card allows faster data writing even in RAW recording mode.


The Panasonic DMC-GX7 realizes high-quality image recording with real-to-life details through excellent resolution, image rendering and color reproduction. Taking full advantage of newly developed 16.00-megapixel Digital Live MOS sensor and Venus Engine, images are rendered with highly sharp resolution even shot in low-lit situations and at max. 25600 high ISO sensitivity can be selected.The photodiode in each pixel is enlarged thanks to the adoption of cutting-edge Semiconductor Fine Technology to improve color saturation by approx. 10% and the redesigned on-chip lens enhances light condensation to achieve approx. 10% higher sensitivity.


One of the most significant feature of DMC-GX7 is integration of 90-degree tiltable LVF (Live View Finder) that lets users enjoy a whole new angle of view with flexible shooting style. The LVF boasts 2764K-dot equiv. stunningly high resolution and approx.100% color reproduction for high visibility under any circumstances. The 3.0-inch large 1040K-dot touch-control rear monitor also tilts up and down.


The Contrast AF System of DMC-GX7 excels in both speed and accuracy by exchanging digital signal between the camera and the lens at max. 240 fps. A variety of extensive AF functions including Low Light AF, Pinpoint AF and One-shot AF enhances usability to comply with wide-ranging shooting situations.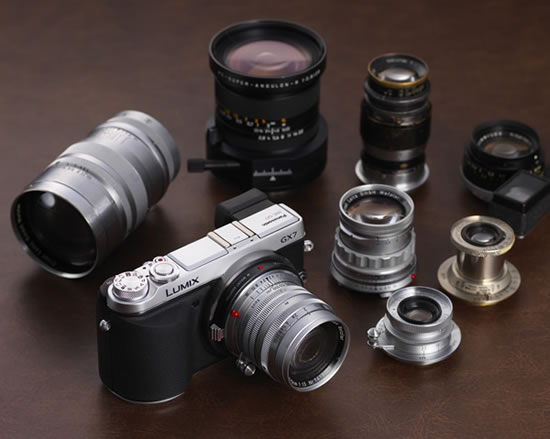 The DMC-GX7 allows photographers to use max. 1/8000 fast shutter speed for more impressive expression with high speed lens. The Optical Image Stabilizer (as effective as the MEGA O.I.S. in the conventional DSLM lenses) is built in the camera body, which makes it more enjoyable to mount classic lenses of your lens property. The DMC-GX7 is also compatible with Focus Peaking for more precise control of focusing.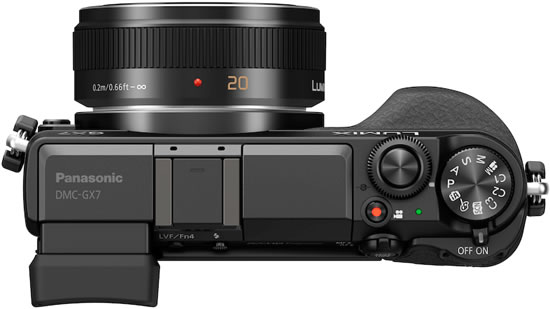 The DMC-GX7 also features full HD 1920 x 1080, 60p (60 Hz) / 50p (50 Hz) smooth, high quality video recording in AVCHD Progressive and MP4 with stereo sound. The practical full-time AF and tracking AF is available in video recording, too. The cinema-like 24p video with the bit rate of max. 24 Mbps or P/A/S/M mode provide richly expressive afterimage with overwhelming image quality. The motion picture quality is greatly improved thanks to the new Digital Live MOS Sensor, too.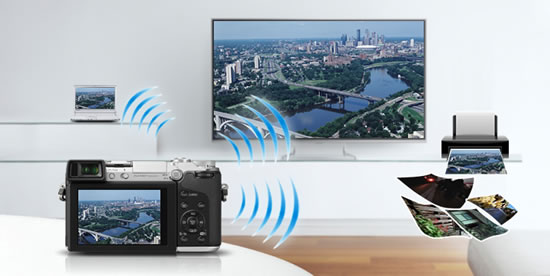 With the Wi-Fi connectivity with NFC (Near Field Communication) technology, users can connect the camera to their smartphone / tablet anywhere at one-touch, which makes sharing images much easier. It is also possible to use a smartphone / tablet as a multi-capable remote shutter with a monitor. With the Instant Transfer function, photos are automatically sent to the smartphone / tablet right after shooting. On the other hand, both photo and video can be archived to the registered digital equipment such as PC automatically via the wireless access point (router) at home.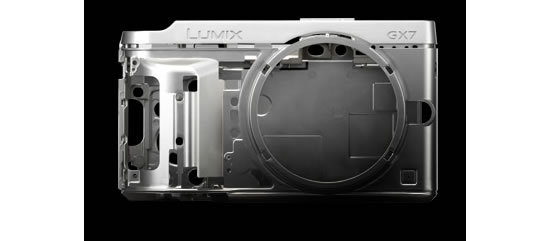 Dressed in magnesium alloy full diecast frame, the DMC-GX7 boasts high durability. Every single part of the camera is uncompromisingly designed to complete sophisticated metallic profile in traditional silver black color.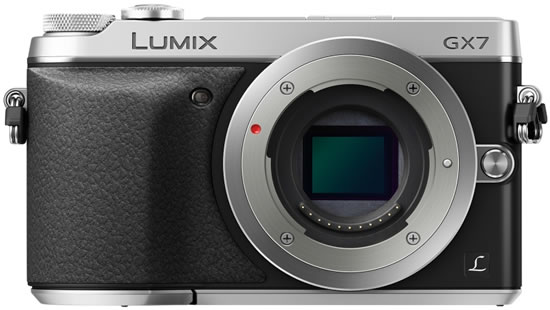 Press Release:-
---
---
---