Pioneer introduces the RMX-1000 Remix Station with four remixing functions

Pioneer today launched the RMX-1000 Remix Station, an innovative technologically advanced device for enhancing DJ performances with its ability to create and add a variety of new and unique remix effects, as well as rhythmic sampling capabilities. The Pioneer RMX-1000 incorporates four remixing functions: Isolate FX, Scene FX, X-Pad FX and Release FX for simple musical arrangements with intuitive control, all accessible at the user's fingertips. The device includes Pioneer's remixbox editing software to enable users to customize almost every function and feature of the unit.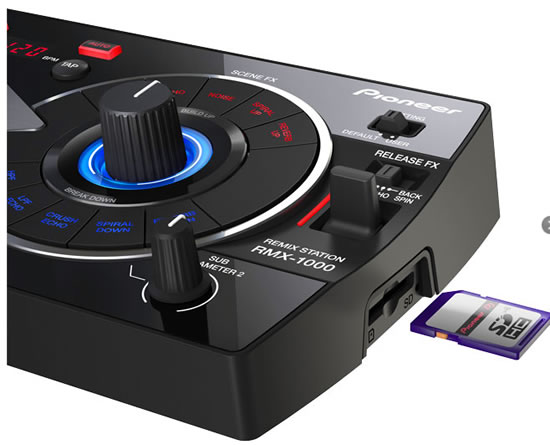 The compact and portable Pioneer RMX-1000 allows users free control of musical developments with intuitive operation. Four sections of the device are arranged with easy-to-control knobs and buttons that control multiple effect parameters. By combining the effects from each section, wider arrangements with greater individuality can be performed with ease.


Using the included RMX-1000Plugin VST/AU1 plug-in software, users can create the same type of music production and effects while DJing on a computer. In addition, connecting the device to a computer enables it to act as a controller for music production. The RMX-1000 will be available in May with a suggested retail price of $999.
---
---
---