Pioneer unveils industry's first wireless DJ system with IOS device control capability

Pioneer today unveiled the XDJ-R1, the industry's first1 all-in-one DJ system to feature wireless control functionality through an iPad, iPhone or iPod touch via Pioneer's specially designed remote box app. The versatile system features Wireless Direct, to enable reliable wireless connectivity with an iOS device even when a WiFi network is not available. Unlike conventional systems, the XDJ-R1 is equipped with dual CD players in addition to a USB port for media playback. The system supports a variety of different music formats including conventional compact discs and MP3, AAC4, WAV and AIFF files stored on CD-R/RW and USB storage devices.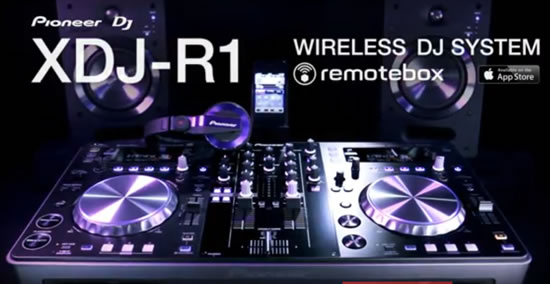 The remotebox app provides access to many of the system's functions directly on the display of a compatible smart device including controlling volume levels, choosing and changing songs, as well as the ability to mix songs from a USB device plugged into the system. The Pioneer XDJ-R1 will be available in June for approximately $1,099.
---
---
---