Reel FX relies on Dell technology to create its first full-length feature film Free Birds

Dell announced today that award-winning animation studio, Reel FX, utilized Dell technology to develop, produce and animate its first full-length feature film, "Free Birds," an animated feature about two turkeys who travel back in time to try to take themselves off the Thanksgiving menu. In theaters today, the film is directed by Jimmy Hayward (Horton Hears a Who!) and features the voices of top comedy stars, including Owen Wilson, Woody Harrelson and Amy Poehler.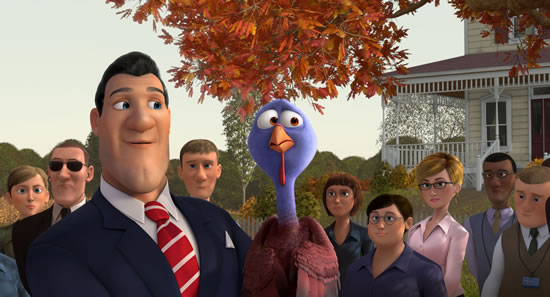 With so many shots to render in a relatively short period of time, Reel FX needed more horsepower so it turned to Dell to help it scale its render farm quickly and without any downtime. Reel FX increased processing power to 12 cores per machine and moved from 24GB to 48GB systems with an upgrade to Dell PowerEdge C6220 rack servers, allowing them to reduce render time per frame by 30 percent.


Last year Reel FX switched from its previous vendor entirely to Dell Networking for the low latency, high speeds and full breadth of product range. With Dell Networking S55 and S4810 high-performance switches, Reel FX was able to increase network throughput, taking the studio from a 10Gb backbone to a 20Gb backbone.

---
---
---