Samsung to unveil Samsung Smart Home at CES 2014
Samsung today announced Samsung Smart Home, a service enabling Smart TVs, home appliances and smartphones to be connected and managed through a single integrated platform. The Samsung Smart Home brand and product logo will debut at CES 2014 in Las Vegas, and the service will be commercially rolled out across Samsung devices and appliances in the first half of 2014. Samsung Smart Home's unique functionality enables users to control and manage their home devices through a single application by connecting personal and home devices—from refrigerators and washing machines to Smart TVs, digital cameras, smartphones and even the wearable device GALAXY Gear—through an integrated platform and server.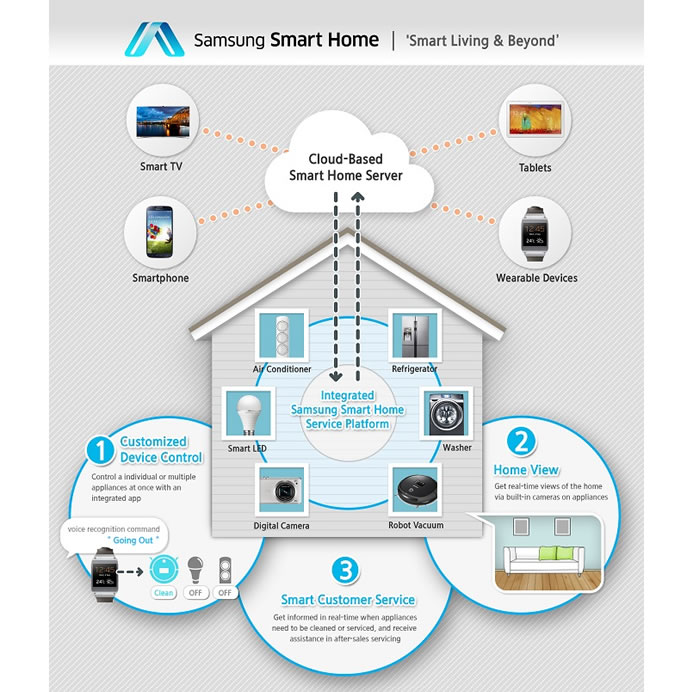 Samsung Smart Home will initially provide three main service features enabling users to connect with their devices from anywhere, anytime: Device Control, Home View and Smart Customer Service. Smart Home also offers a voice command function on all the controller devices. If a user says 'going out' to his GALAXY Gear device, home lighting and selected appliances are turned off. If the user says 'good night' to their Smart TV remote control, the TV will be turned off and lights dimmed and gradually turned off in readiness for sleep. Users can also use chat control on their smartphone app as a fun, convenient way to communicate with their devices.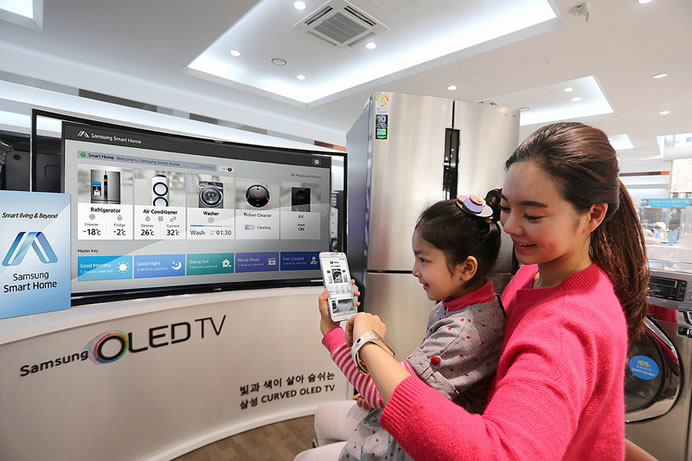 ---
---
---