Sanyo recalls Top Open Drum series washing machines for 5th time due to fire risk

Sanyo's Top Open Drum series washing machine is being recalled for the fifth time due to fire risk in Japan.
Sanyo's Top Open Drum series washing machine have been recalled four times in the past after reports of smoke and outbreaks of fire. Following a recurrence of the trouble earlier this month, Sanyo has decided to recall around 279,000 units. Among the nine models subject to the recall, four models totaling about 166,000 units will be replaced with the company's new Aqua washing machine series free of charge. Sanyo has received a series of customer complaints about defective machines after repairs.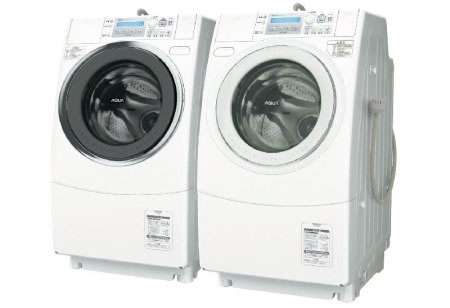 The Sanyo washer-dryers were sold at stores between April 2002 and January 2006. As it will be difficult to replace all of the defective products at one time, Sanyo plans to provide temporary repairs for the four models, and complete replacement by the end of March 2010. If the company cannot keep up with production of the new washing machines, it will request support from Panasonic Corp., as Sanyo plans to become one of its group companies. The cost of recall and replacement is expected to run to 10 billion yen ($109 million).
---
---
---