Sony Ericsson unveils limited edition of James Bond's latest phone-Titanium silver C902 Cyber-shot

Sony Ericsson is launching a limited edition Titanium silver C902 Cyber-shot phone as used by James Bond in the eagerly awaited QUANTUM OF SOLACE which will be released worldwide November 2008. The Sony Ericsson C902 Cyber-shot phone is used throughout the film by James Bond to capture evidence and assist the agent on his mission. The 5MP camera, with a unique slide-out lens cover, illuminated touch icons providing quick and easy access to camera options, Face detection, Photo flash and Auto focus enables James Bond to send high resolution shots back to MI6 for quick recognition of his enemies. The phone also offers BestPic which allows users to take nine pictures of a moving object simultaneously and choose the best shot to use, plus Picture blogging for uploading photos to blogsites and PictBridge for printing direct to a printer, without the need for a PC or laptop.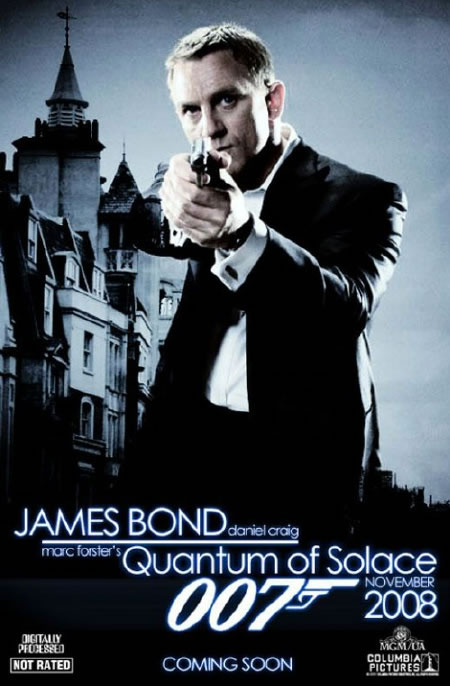 Users will get the chance to know exactly what it takes to be a secret agent like James Bond with the first level of an exclusive pre-loaded spy-style game. In addition, the full colour trailer of the film, behind-the-scenes interviews with the stars and exclusive content such as wallpapers and screen savers will be available on the phone and the memory card.
---
---
---