Transcend Launches Dual Camera Dashcam DrivePro 620 with STARVIS Image Sensors
Transcend recently launched its new dual camera dashcam, the DrivePro 620. Transcend's DrivePro 620 features STARVIS (a trademark of Sony) high-sensitivity image sensors in both the front and the rear lenses, enabling crystal clear recording in low-light conditions such as tunnels, parking lots, and at night. The 140° wide-angle views and 1080 full HD recording at 60fps by both the front and rear cameras capture seamless images that can accurately identify key information such as license plate numbers. When Wi-Fi is activated in the front camera, the rear camera will be automatically connected to Wi-Fi as well.
DrivePro 620's two cameras can work simultaneously. The snapshot function allows drivers to capture critical images in front of or behind a vehicle after an accident; the G-sensor detects collisions and triggers emergency mode in both the cameras; the built-in Li-polymer batteries temporarily supply power to the two dashcams in the event of a sudden power outage.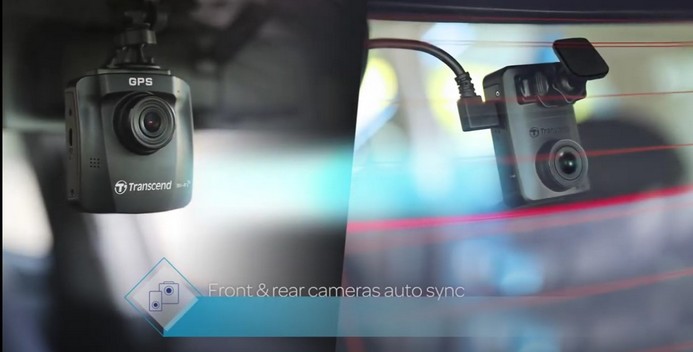 The front and rear cameras operate simultaneously to capture clear, high-resolution images day and night. Packed with technologies including Wi-Fi connectivity, GPS receiver, Lane Departure Warning System, Forward Collision Warning System, and the built-in batteries, the DrivePro 620 is ready to protect your driving safety all-round. 
The DrivePro 620 comes with two 32GB microSD memory cards, which utilize high-quality 3D NAND flash chips and are tested to withstand extreme conditions. A dual USB car lighter adapter is also provided, which includes one car charger with a dual USB port and 8m and 4m cables. Drivers can thus power front and rear dashcams at the same time.
---
---
---